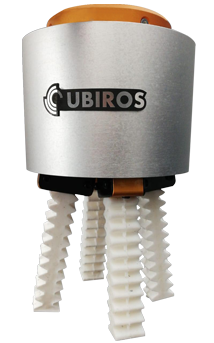 OUR MOST STABLE GRIPPER WITH 4 SOFT FINGERS
Gentle Pro is ideal for handling large and boxy items thanks to its spherical grip with the long and soft fingers Seamless Integration with existing automation solutions for higher production quality and reduced waste.
Gentle PRO is compatible with all cobots.
It is the
first fully electrical soft gripper
(with force feedback option) in the market.
Specification:
24V – 48W Max power requirement
Individually controlled silicone fingers
Payload/Weight: 1000g / 720g
Gripper dimensions (h/d/w):
Finger dimensions (h/d/w):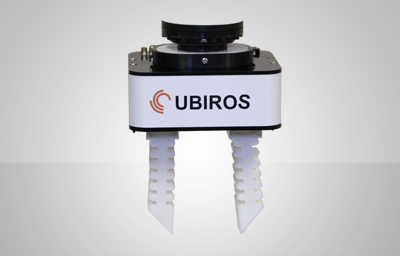 Maximize your automation efforts with flexible plug and play tools from Ubiros. Our soft grippers are compatible with all robot brands.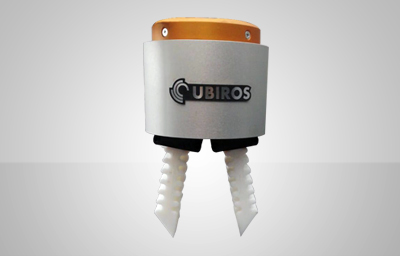 All our soft grippers work with a collaborative or light industrial robot arm.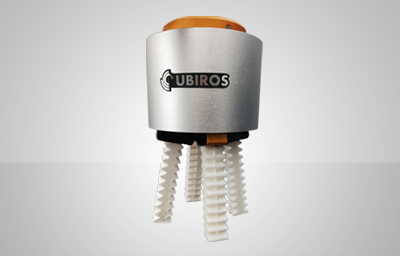 Soft and adaptive surfaces are ideal for fault-tolerant handling and a safe collaboration with humans.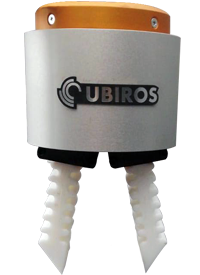 Which product should you choose?
Check out our video library, message us if you don't see your product or something similar.
Need Assistance with Your UBIROS Product? We're Here to Help.