Gentle
URCap Software for UR Robots
The integration of our Gentle soft grippers with your UR robot is now easier than ever. We have developed a URCap* that makes the gripper installation a breeze and put you in production in literally minutes.
Here are a few key benefits:
Tool center point (TCP) is auto installed.

Digital output pin can be selected by the user.

Gripper settings can be tested during installation.

Open/Close commands can be changed with a single button click.

*UR+ certification in progress.
URCap (Download for Free)
This element is available for download free of charge
UR CB-series program screen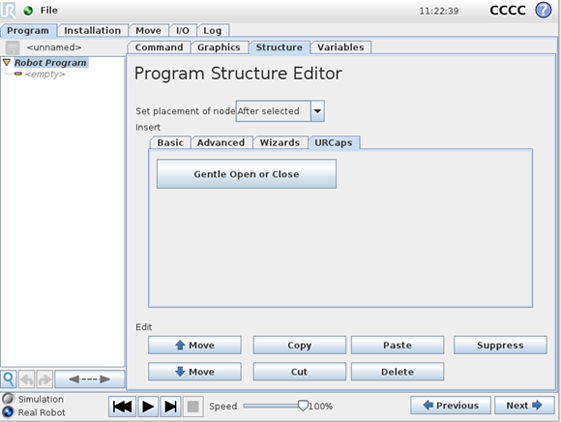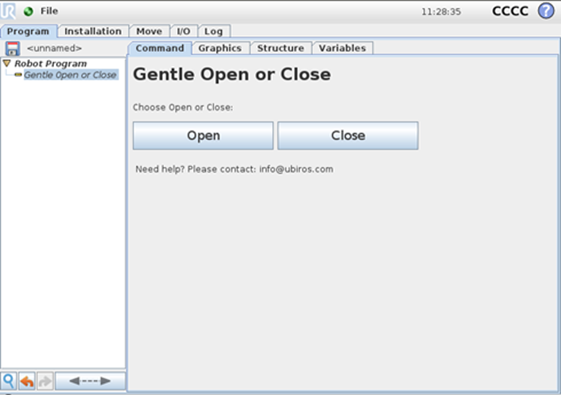 URCap (Download for Free)
This element is available for download free of charge